TILES FOR YOUR SHOWER CUBICLE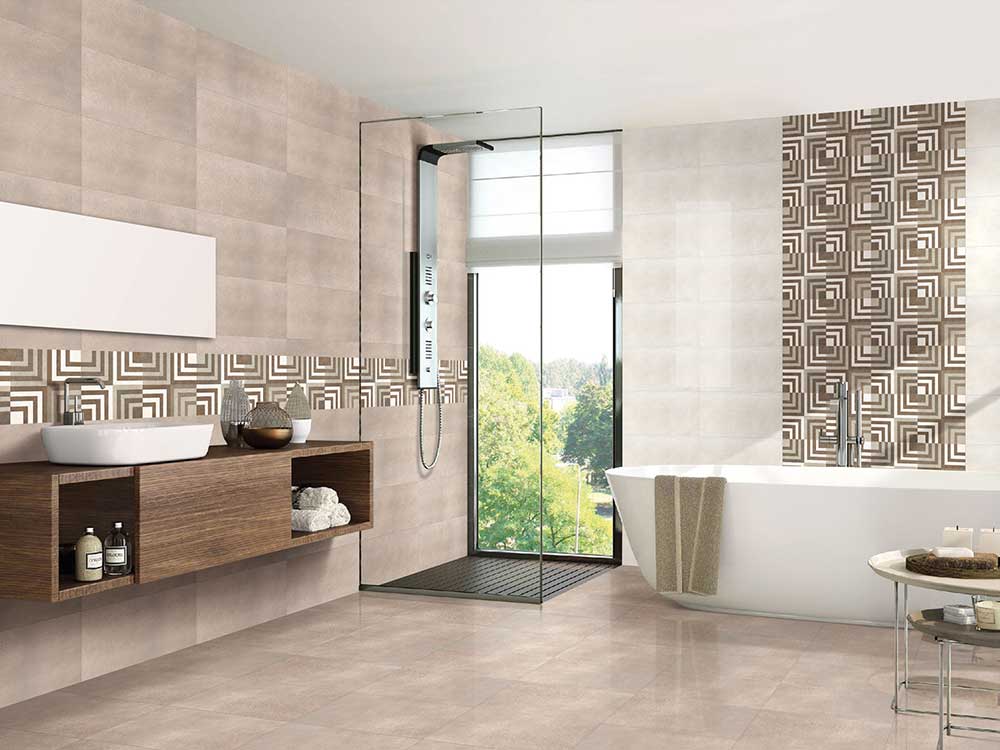 Decorating your bathroom is one of the most important aspects of home décor. It is the first place you begin your day in. If nothing else, your bathroom should definitely be exactly the way you like it. When it comes down to decorating your shower cubicle, you have to be a little picky. Whether you want to use modern floor tile designs or go with an old school look, it should be nothing less than soothing to the eye.
1. The smaller, the better
The tricky thing about tiles is that we need to be extremely careful while picking out the right size. While bigger tiles tend to give a more grand look, they can also make the place look smaller. In you're looking to make your bathroom place seem bigger, it is always wiser to go for a smaller option size. Smaller tiles fit into the curves of the cubicle as well.
2. Pick a colour
The shower cubicle is the first place you're in, every morning. A good start calls for a good colour. Choose over a various range of matrix designs in colours. Ditch the dull basics and choose a nice colour.
3. Less is more
With the various number of options we have these days, each one is similar to the other. It seems very exciting to just mix and match a various number of designs in the cubicle. Keeping it to a minimal is best. Concentrate on universal designs in the cubicle and make your personal space seem bigger too.
4. Make the Shower Panel Stand Out
While you're going soft and subtle with the universal design, give your shower panel a spruce up by using a different design for the tile. Using separate set design for the shower panel helps in better traction of water in the bathroom!
5. Go ceramic all the way
When it comes down to choosing the material of your tiles, ceramic is a more viable option than others. Ceramic Wall Tiles provide durability along with water resistance for your shower time!